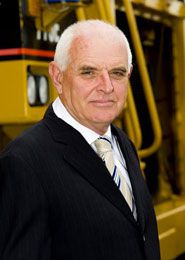 Based in Brisbane, servicing clients nationwide, RDW are industry leaders when it comes to earthmoving equipment solutions.
Founded in 1988 by Rod Williams and Dick Karreman, RDW has successfully been established as a people first organisation. We are committed to our people, our customers, and providing quality solutions in all that we do.
We offer an extensive range of Machinery, Parts (new, reconditioned and used), Attachments, repairs and servicing solutions. By using four dedicated business units, the RDW team uses our extensive industry knowledge and problem solving skills to find the best solution for our clients' needs:
RDW Machinery
RDW Excavator Parts
RDW Parts
QLD Rock Breakers
100% Australian owned and operated. We re-invest all our profits into the growth of our business, and continue to generate employment and proudly pay all our taxes in Australia.
Vision
To be Australia's leading earth moving and construction industry supplier.
Values
Commitment to:
Our People
Our Customers
Quality and Effectiveness in all that we do
Mission Statement
RD Williams' mission is to:
Be recognised as the pre-eminent supplier of quality used machinery, new, used and reconditioned parts, and service support to the earthmoving equipment industry throughout Australia.
Gain a reputation as suppliers of value for money earthmoving solutions of the highest quality.
Create a reputation through our committed and dedicated staff, for excellence in all of our dealings with our customers, by fostering ongoing contact and consultation with our customers.
Continually train and educate our staff in order to create a standard of excellence, which will become the benchmark for our industry, and of which our staff can be justifiably proud. Additionally to create a safe work environment where our staff can grow and achieve personal satisfaction.